Formation '22 Hatch-a-thon
Submission and Process for Registration
For over 20 years, developers have been re-inventing the P&C insurance industry with innovative products and solutions 'Made on Duck Creek!'
The submission deadline for this year's Formation Hatch-a-Thon is now closed.
In an effort to bring our developer community together we've invited developers from around the world to participate in our first customer and partner Hatch-a-Thon at Formation '22. Idea submissions have been submitted and there will be 12 companies competing in this 36-hour accelerated program. Check back for more details.
Win an Oculus Quest 2 Headset
Each member of the winning team will receive the following:
Judging and Criteria
Innovation
Is your team's idea novel? How different or original is the idea?
How are tools and technology utilized?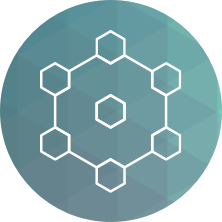 Product Impact
How does this idea enhance or advance products on the Duck Creek platform?
Is it "New Way" compliant?
Business Impact
What impact it could have on businesses, individuals and our industry?
Is the idea realistic?
Execution
Can the project be demonstrated?
How well does your team's project work?
Registration for Formation '22 will be waived for all team members (virtually or in-person).
Each team needs to have at least one member representing the team in-person at Formation '22.
One in-person attendee will appear on a panel to answer questions from the judges during a VIP breakfast at Formation '22.
The winners will be announced during our closing ceremony by Duck Creek CEO, Mike Jackowski on Tuesday, March 8, 2022 at the Rosen Shingle Creek in Orlando Florida.
Submission and Notification Process
Idea submissions will be accepted beginning January 6, 2022 and will close February 4, 2022.
Participants are required to submit their idea with proper details as outlined in the submission form.
Each team can have a maximum of 5 members to assist in developing the submitted idea.
Your team's must support one of the following three business initiatives:

Accelerated Speed-to-Market
Maximize Operational Efficiency
Optimize Experience

Each idea will be evaluated by Duck Creek Hatch-a-thon Review Board of technology experts for admission to the Hatch-a-thon.
Teams of selected ideas will be notified of their invitation to participate in the Hatch-a-thon will be notified no later than February 8, 2022.
After teams have been notified, the team lead/captain (person who completed the submission form) will be contacted with more details about the event.
Sponsored by