Formation '23 Hatch-a-Thon
The Formation '23 Hatch-a-thon Winner is Coforge!
Finalists
The dust has settled, and after a thrilling Battle of the Bots, we finally have a winner! Congratulations to Coforge, whose innovative use of technology showcased what can be built on Duck Creek.​
We would also like to extend our appreciation to all of the finalists and participating teams for their outstanding contributions to the 2nd Annual Hatch-A-Thon. Their ideas and efforts have pushed the boundaries of what's possible on the Duck Creek platform.​
As we look ahead, don't forget to mark your calendars for Formation '24. We'll bring together the Duck Creek community of partners, industry experts, and innovators for another unforgettable event. Be prepared to witness cutting-edge technology at its finest as we continue pushing the boundaries of what's possible.​
Thank you again to everyone who participated in this year's Hatch-A-Thon, and we can't wait to see you all again soon!
Effortless and personalized insurance servicing via WhatsApp, utilizing AI/ML, ChatGPT, and Duck Creek capabilities.
Empowering customers with easy access to their documents instantly on WhatsApp via Duck Creek. Reaching everyone and delivering information where you are.
Streamline underwriting analysis and gather data from Duck Creek quickly and efficiently through cognitive conversational collaboration.
Duck Creek is excited to launch our second annual Hatch-a-thon at Formation '23. This "innovation marathon" brings our developer community together to learn new skills, build cutting-edge solutions, and hatch new ideas!
This year, teams compete to have their idea featured live on stage at Formation '23!
We invite you, our valued customers, and partners, to help advance our community by presenting your hacks, processes, and innovative product solutions that will advance the P&C industry and the Duck Creek Suite!
Are you ready to innovate?
What's at Stake
The projects from our finalists will be presented on the mainstage at Formation '23! These projects will be voted on live during the event to declare the winner of this year's Hatch-a-thon!

The winning team will be recognized onstage at Formation and receive a prize package following the event.
Challenge
This year, we are Building Together at Formation '23. We challenge you to keep insurance human, find untapped synergy between insurance operations, and integrate technologies that enhance customer experience. Let's build the future of insurance
Process
FAQs
What is the Hatch-a-thon?
Duck Creek's Hatch-a-thon is a program for our customers, system integrators and solution partners to collaborate and create innovation solutions that drive the P&C industry forward!
Who can participate?
We invite all customers, system integrators, and solution partners of Duck Creek to participate by creating a solution that demonstrates a business solution that shows the art of the possible as we continue to build together!
When can I submit my idea?
Submissions open on February 6th, 2023. Please make sure you have finalized and submitted your application no later than March 10, 2023 so you don't miss your chance to participate in the tournament.
What are the participation requirements for the Hatch-a-thon?
All customers and partners are invited to participate.
Bring your idea and environment
Bring your team (maximum of 4 members).Participating teams agree to be featured in Duck Creek media during and after the tournament.
If selected as a finalist, the team agrees to have representative at Formation '23, to represent the team.
Who selects which ideas will be invited to the tournament?
Submissions will be reviewed by senior business and technology executives at Duck Creek.
Can teams be comprised of solutions partners and system integrators?
Absolutely! We encourage collaboration! The team size can be a maximum of 4 members.
Can teams be comprised of partners and customers?
Absolutely! We encourage collaboration! The team size can be a maximum of 4 members.
When will the winner be announced?
The winner will be announced live on the main stage at Formation 23 on May 10th
Who owns the intellectual property created during the Hatch-a-thon?
Companies that the participating teams work for will retain ownership of the intellectual property created.
What are the terms and conditions of entry into Duck Creek's Hatch-a-thon?
Hatch-A-Thon participation terms and conditions.
Judging and Criteria
Innovation
Is your team's idea novel? How different or original is the idea?
How are tools and technology utilized?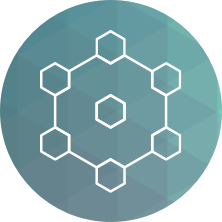 Product Impact
How does this idea enhance or advance products on the Duck Creek platform?
Does it comply with Duck Creek's development standards?
Business Impact
What impact would this innovation have on businesses, individuals, or the world
Is the idea realistic?
Execution
Can the project be demonstrated?
How well does the project work?
Hatch -A- Thon Participation Terms and Conditions
Duck Creek Technologies LLC and its affiliates (together "Duck Creek") are pleased to host the 2023 Hatch-A-Thon which is governed by this Participation Agreement ("Agreement").
By entering the Hatch-A-Thon, you ("Participant") agree to accept and abide by the Terms and Conditions ("Terms") laid out within this Agreement as a binding legal agreement between Participant and Duck Creek with respect to the Hatch-A-Thon. To register for the Hatch-A-Thon, you must complete the Hatch-A-Thon registration process. If you are registering on behalf of another person, it is your responsibility to ensure that the person attending is aware of these Terms and accepts them. By completing registration, you warrant you have made the attendee aware of these Terms. Unless the Hatch-A-Thon's registration webpage specifies otherwise or we expressly inform you otherwise, you must be at least 18 years of age on the first day of the Hatch-A-Thon. Hatch-A-Thon registration is subject to availability and may close earlier than the posted deadline, as determined in our sole discretion. We may also change the Hatch-A-Thon program at any time in our sole discretion. This Hatch-A-Thon is limited to Duck Creek customers and individuals invited by Duck Creek. You will at all times comply with the
Duck Creek Event Code of Conduct
Duck Creek is committed to conducting conferences and events with the highest levels of professionalism and ethical conduct where attendees can exchange information, gain knowledge, network with other industry professionals, and support the industry. This includes all Duck Creek events and gatherings, including on digital platforms and in person, where we seek to create a respectful, safe, friendly, enjoyable, and inclusive experience for all participants.
By attending a Duck Creek event (the "Event"), you are agreeing to abide by this Code of Conduct. The Code of Conduct applies to all aspects of the main event and any related activities, whether digital or in person. Duck Creek does not tolerate the following in any aspect of the event program, including business and social activities:
Behavior that is disruptive, disrespectful, or degrading to others, including any messages, images, or interactions by anyone, in any form, regardless of location
Harassment or discrimination based on age, ancestry, color, gender identity or expression, national origin, physical or mental disability, religion, sexual orientation, or any other characteristic protected by applicable local laws, regulations, and ordinances.
We encourage everyone to assist in creating a welcoming and safe environment. Please report any concerns, harassing behavior, or suspicious or disruptive activity to venue staff, the event host or owner, or the nearest event staff.
We also encourage any attendee to contact Duck Creek at any time if you feel anything or anyone is not following this Code of Conduct or is inconsistent with Duck Creek's culture. You may contact us regardless of whether or not you are a Duck Creek employee at humanresources@duckcreek.com. Duck Creek employees can also report any concerns to their Duck Creek Manager.
Duck Creek reserves the right to (i) amend this Code of Conduct at any time, and (ii) refuse admittance to or remove any person from a Duck Creek event at any time at its sole discretion
Close
SAFETY AND SECURITY.
Your safety and security is important to us. For in-person events, you understand that you and your property may be subject to a reasonable search upon entry to the Hatch-A-Thon. If you refuse to participate in these security measures, we may deny you entry. We also reserve the right to ask you to leave Hatch-A-Thon if your behavior causes us concern for the safety or security of Hatch-A-Thon attendees or otherwise does not comply with our Event Code of Conduct.
ELIGIBILITY
Participants may be from any organization that is participating in Duck Creek's 2023 Formation.
OWNERSHIP OF ENTRIES
Hatch-A-Thon Participants shall own all intellectual property rights in their own submission; provided, that, Participant provides a royalty-free, worldwide, nonexclusive, irrevocable license to Duck Creek to use Participant's submission in connection with Duck Creek marketing activities. Participants are encouraged to use their own proprietary solutions to develop creative and efficient products and solutions to the problem statement and criteria outlined in the distributed materials from Duck Creek. However, you must get appropriate permission to make use of your organization's proprietary designs and/or assets. Participant(s) represents and warrants that they have permission to use any and all assets including without limitation such proprietary assets and that use of such asset(s) do not infringe on the intellectual property or proprietary rights of any third party, including, without limitation, any third party, patents, copyrights, or trademarks.
PARTICIPATION, LIMITATIONS, PRIZES AND AWARDS
Eligibility for participation, consideration, invitations for testing, indicated prize(s) and/or future engagements with Duck Creek are indicated within rules distributed to all participants. Judging panels will be provided by Duck Creek and all decisions will be final and determined by Duck Creek in its sole discretion.
PUBLICITY AND PRIVACY
Except where prohibited, by participating in the Hatch-A-Thon, Participant understands that the Hatch-A-Thon may be photographed, videotaped, recorded, etc. and hereby grants Duck Creek the right to use or refrain from using Participant's name, contact information, including without limitation e-mail addresses, and/or likeness and any and all footage about Participant's participation in the Hatch-A-Thon and Participant's Challenge submission in any manner or media that Duck Creek sees fit without Participant's review or approval and without compensation. By participating in the Challenge, Participants agree that their personal data provided as part of the Challenge may be used for the purposes of the Challenge.
LIABILITY RELEASE AND INDEMNITY
Participant shall release, indemnify, defend and hold Duck Creek and its officers, directors, employees, successors, partners and assignees harmless against any claims, losses, damages, liabilities and expenses (including reasonable attorneys' and other professionals' fees), whether known or unknown, currently accrued or accruing in the future, contingent or otherwise, incurred by Duck Creek at any time in connection with, arising out of or relating in any way to this Agreement or Participant's participation in the Hatch-A-Thon.
DISCLAIMER
IN NO EVENT WILL DUCK CREEK BE LIABLE TO YOU, OR ANY THIRD PARTY RELATED TO OR AFFILIATED WITH PARTICIPANT, FOR ANY DIRECT, SPECIAL, INCIDENTAL, EXEMPLARY, PUNITIVE OR CONSEQUENTIAL DAMAGES (INCLUDING LOSS OF USE, DATA, BUSINESS OR PROFITS) ARISING OUT OF OR IN CONNECTION WITH YOUR PARTICIPATION IN THE HATCH-A-THON, WHETHER SUCH LIABILITY ARISES FROM ANY CLAIM BASED UPON CONTRACT, WARRANTY, TORT (INCLUDING NEGLIGENCE), STRICT LIABILITY OR OTHERWISE, AND WHETHER OR NOT SPONSORS HAVE
BEEN ADVISED OF THE POSSIBILITY OF SUCH LOSS OR DAMAGE. Some jurisdictions do not allow the limitation or exclusion of liability for incidental or consequential damages, so the above limitation or exclusion may not apply to you.
GOVERNING LAW AND SEVERABILITY
This Agreement and its terms and conditions are governed by the law of the Commonwealth of Massachusetts, without reference to rules governing choice of laws. Any action, suit or case arising out of, or in connection with the Hatch-A-Thon or the Terms must be brought in either the federal or state courts located in Boston, MA. All disputes, claims and causes of action arising out of or in connection with the Hatch-A-Thon, prizes or the Agreement shall be resolved individually, without resort to any form of class action. Each of the Participants hereby submit to the exclusive jurisdiction and venue of such courts for the purpose of any such action. If for any reason any provision of this Agreement is adjudicated to be unenforceable, that provision of the Agreement will be enforced to the maximum extent permissible so as to effect the intent of the parties, and the remainder of this Agreement will continue in full force and effect.
GENERAL
The Hatch-A-Thon is subject to all applicable federal, state, and local laws and regulations. The Hatch-A-Thon is offered by Duck Creek, which is not responsible for (i) late, lost, damaged, incomplete, or misdirected entries, responses, or other correspondence, whether by email or postal mail or otherwise; (ii) theft, destruction, unauthorized access to or alterations of Entries; or (iii) phone, electrical, network, computer, hardware, software program or transmission malfunctions, failures or difficulties.
Duck Creek reserves the right, in its sole discretion, to cancel, modify or suspend the Hatch-A-Thon in whole or in part, in the event of fraud, technical or other difficulties or if the integrity of the Hatch-A-Thon is compromised, without liability to the Participants. Duck Creek reserves the right to disqualify any Participant, as determined by Duck Creek, in their sole discretion.
MODIFICATIONS TO THESE TERMS.
We may modify these Terms at any time by posting a revised version on the Duck Creek Site. The modified terms will become effective upon posting. By attending the Hatch-A-Thon after the effective date of any modifications to these Terms, you agree to be bound by the modified terms. It is your responsibility to check the Duck Creek Site regularly for modifications to these Terms. We last modified these Terms on the date listed at the beginning of these Terms.
ENTIRE AGREEMENT; ENGLISH LANGUAGE.
These Terms are the entire agreement between you and us regarding the subject matter of these Terms. These Terms supersede all prior or contemporaneous representations, understandings, agreements, or communications between you and us, whether written or verbal, regarding the subject matter of these Terms. We will not be bound by, and specifically object to, any term, condition, or other provision that is different from or in addition to the provisions of these Terms (whether or not it would materially alter these Terms). If we provide a translation of the English version of these Terms, the English version of these Terms will control if there is any conflict.
If you have any questions, please contact hatchathon@duckcreek.com