Accelerate Speed to Market for P&C Insurance Products
The Path to Accelerated P&C Product Development
In today's rapidly evolving market, the need to launch new products quickly is more urgent than ever before. Discover strategies to help you stay competitive and maximize profitability by increasing product innovation speed and scalability.
Practical Guide to Scaling Innovation and Deployment
Written for technology, strategy, and product leaders, this guide offers an in-depth, holistic roadmap to accelerating the introduction of novel P&C products to address the needs and challenges of today's constantly changing market landscape. Learn how a combination of strategic planning, adoption of a modern operating model, and process innovation is driving repeatable product introduction speeds of days — not months.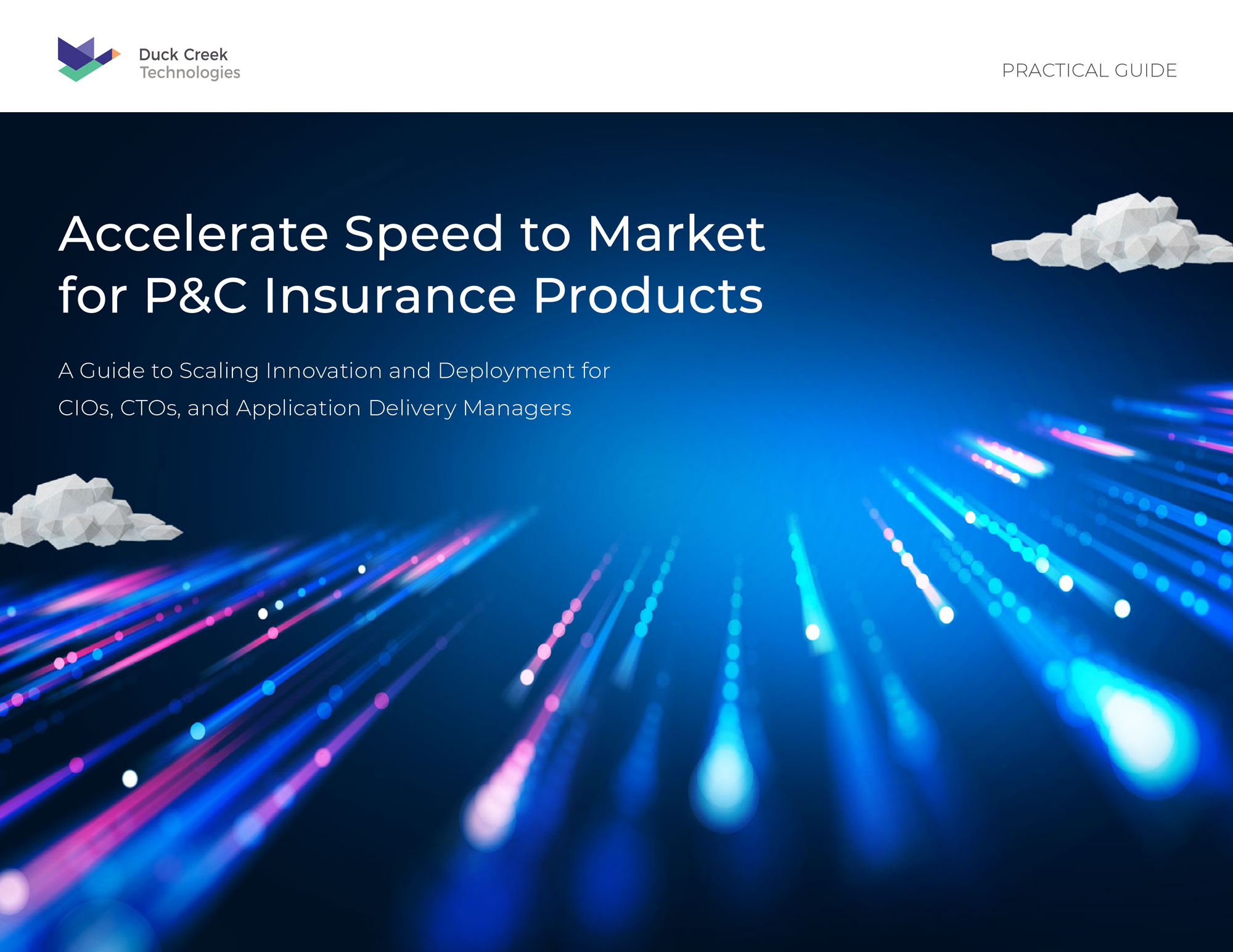 Infographic
Break the Speed Barrier
July 20, 2022
Our recent guide on Accelerating Speed to Market for P&C Insurance Products...
Read More
The configurability and flexibility of Duck Creek's SaaS platform allowed us to efficiently build our insurance products while Duck Creek took care of cloud infrastructure and security.
>
Matt Bates, Senior VP of IT
Berkshire Hathaway Specialty Insurance
Accelerating Speed to Market for P&C Products with Aite-Novarica
In this video with Aite-Novarica, we discuss some of the challenges insurers are facing getting new or modified products to market quickly. Speed to market is a top priority for all P&C insurers and there are countless challenges facing organizations from business to IT.
The Duck Creek Suite
Innovate at the speed of change.
As the leader in modern core systems for P&C insurance, Duck Creek is laser-focused on enabling our clients to hone their competitive edge through a product innovation, development, and deployment model that's as nimble as it is powerful.
Ready to Break the Speed Barrier?
Discover a holistic approach to accelerating product innovation in this practical guide.
Get the Guide