Courtney Townsend
Chief People Officer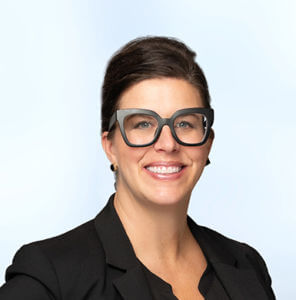 Courtney Townsend is responsible for developing and executing Duck Creek's overall human resources strategy and plan, including culture development, inclusion and diversity, succession planning, talent management, change management, and organizational and performance management. With more than 15 years in human resources, Townsend has extensive knowledge of the field and brings many strengths to Duck Creek Technologies, including strategic planning, organizational design, culture development, and internal and external engagement. Most recently, she served as Chief Human Resources Officer at Stats Perform, a sports technology company, where she managed overall leadership and direction for their global human resources function and served as a trusted advisor and coach to the CEO and executive leadership team. Prior to that, Townsend held key positions supporting human resources objectives at Wolters Kluwer, a global provider of professional information, software solutions, and services for a variety of sectors. Townsend is a graduate of Michigan State University, where she earned a Bachelor of Arts degree in business with a focus on human resource management.
Meet the Duck Creek Team
Our leadership team is comprised of industry veterans and technology experts with decades of experience solving the complex challenges unique to the P&C industry. Every one of our employees is passionately dedicated to shaping the future of insurance.
We like "Why not?" more than "Why?
The team at Duck Creek lets companies bring their amazing ideas to life quickly and easily by building software that thinks and works like they do. We're fueled by sharing ideas openly, challenging conventions, trying new things, and valuing "Why Not?" over "Why?"